Cloud Backup/ Disaster Recovery-as-a-Service(DRaaS)
When a disaster strikes, insurance companies may pay out money to your business, but datalatch® provides assurance of your business' data!
Data Protection Challenges
It's a complex world and it is difficult to protect rapidly growing amounts of data. You may have:
Multiple locations to protect and backup
No backup system in place
Ageing servers and multiple operating systems
A need to protect company data on a growing number of mobile devices
A limited budget; no Capital Expenditure (CAPEX) funds available
A need for a solution that can grow with your business, yet won't break the bank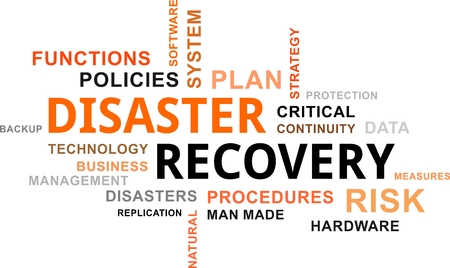 Safe and Secure: Our data protection solution uses a unique three-tiered encryption process modeled on the same system used by the U.S. military.

Data is encrypted as follows:
Locally at 256 bit AES with system generated key only the end user has access.
The All-in-one Data Protection Platform for Small, Mid-market and Enterprises.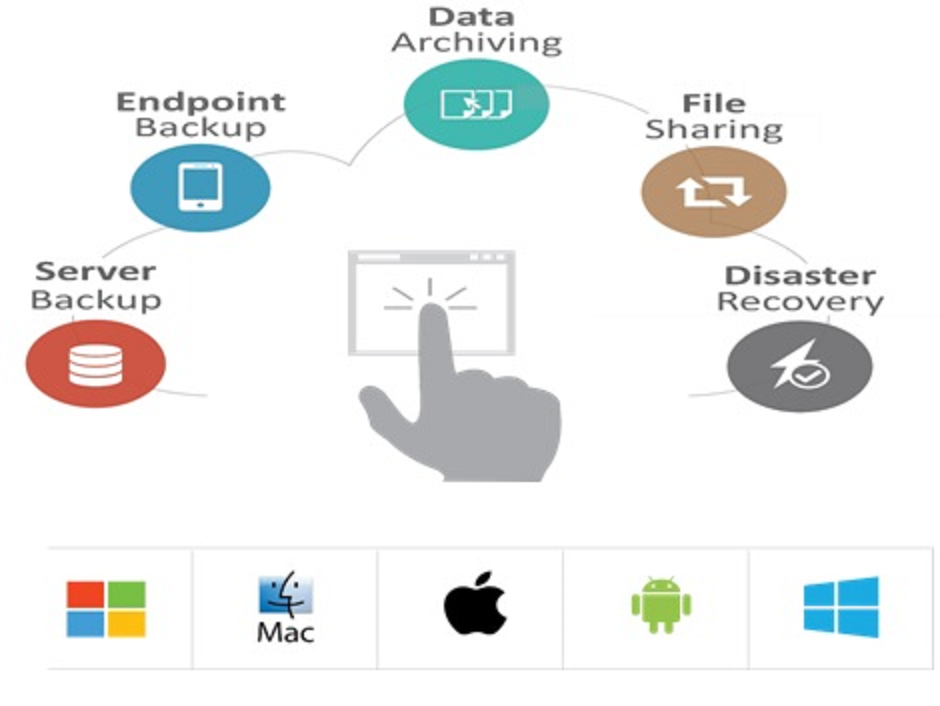 The Cloud based data protection solution supports the above mentioned Operating Systems with Unlimited versioning.
All-In-One Data Protection Solution
Managing data protection for multiple locations, remote team(s), and operating systems
Providing data protection for mobile phone/device(s), laptop(s), computer(s), etc
Searching archived file(s) to serve your customer(s) from Anywhere/Anytime 
 Advanced features of Cloud based Data Protection
Servers (Physical & Virtual)
Workstations (Desktops & Laptops)
Mobile Devices (Smartphones & Tablets) includes remote wipe and other features
Native SQL and Exchange backup capability
Cloud to Cloud Backup service for O365, SharePoint, Salesforce, Cloud Application(s)* etc.
* some additional customize project work is required 
Flexible Deployment On
Private Cloud: Your on-premise, private cloud, plug-ins for Azure, AWS, and/or Google Cloud
Public Cloud: Host data in dataLatch® secure, public cloud
Hybrid Cloud: A combination of public & private clouds
Cloud-Connected Appliance: Available as virtual or physical server
Data Protection Plan
Our dataLatch® cloud based data protection solution pricing starts with few cents/GB per month
Compliance : Enabling Government regulation compliance
PCI
FINRA
HIPPA
SSAE16
GLBA , EU US Safe Harbor
SAS70 TYPE II , Sarbanes Oxley(SOX)
CJIS (Criminal Justice Information System)
Presence in Geographic location
The Consolidated & Complete Cloud Data Protection solution is available across Australia ,Canada, UK, US , South America and South Africa. We can provide solutions to businesses located across multiple geographic locations. The Disaster Recovery sites /Data centers are located more than 11 cities in four continents . Some of them are in Toronto and other North American Cities.