Appliance based Disaster Recovery-as-a-Service(DRaaS)
When a disaster strikes, insurance companies may pay out money to your business, but datalatch® provides assurance of your business' data!
Data Protection Challenges
It's a complex world and it is difficult to protect rapidly growing amounts of data. You may have:
Multiple locations to protect and backup
No backup system in place
Ageing servers and multiple operating systems
A need to protect company data on a growing number of mobile devices & BYOD initiatives
A limited budget; no Capital Expenditure (CAPEX) funds available
A need for a solution that can grow with your business, yet won't break the bank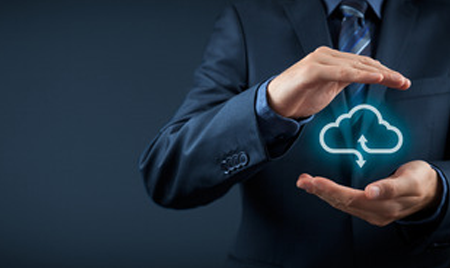 The ONLY All-in-one Data Protection Platform for Mid-market and Enterprises
dataLatch® help businesses safeguard their data using secure encrypted transmission in the cloud and a solution that can grow with your business!


The solution supports multiple Operating Systems from Windows, SQL Server, Exchange ,Mac, Apple, Android, Linux, Unix, VMware and many others with Unlimited versioning
Advanced Cloud Disaster Recovery Features
Available for VMWare, Linux, Unix and Windows environments
Cloud to Cloud Backup service for O365, SharePoint, Salesforce, Cloud Application(s)* etc.
Quickly recovers data from one or multiple sites
Can be deployed on your own server or with dataLatch® cloud-connected appliance
* some additional customize project work is required 

Flexible Deployment on:
Private Cloud: Your on-premise, private cloud, plug-ins for Azure, AWS, and /or Google Cloud
Public Cloud: Host data in dataLatch® secure, public cloud
Hybrid Cloud: A combination of public & private clouds
Cloud-Connected Appliance: Available as virtual or physical server
Please reach out to us for DRaaS solution demonstration Email: Sales@datalatch.ca
Compliance : Enabling Government regulation compliance
PCI
FINRA
HIPPA
SSAE16
GLBA , EU US Safe Harbor
SAS70 TYPE II , Sarbanes Oxley(SOX)
CJIS (Criminal Justice Information System)
Presence in Geographic location
The Consolidated & Complete Cloud Data Protection solution is available across Australia ,Canada, UK, US , South America and South Africa. We can provide solutions to businesses located across multiple geographic locations. The Disaster Recovery sites /Data centers are located more than 11 cities in four continents . Some of them are in Toronto and other North American Cities.